SaferDriveTM
Introduction
SaferDrive™ turns your smartphone into an intelligent, in-vehicle driving coach with post driving insights. Built upon leading driver behaviour technology, SaferDrive enables large enterprises, small businesses, commercial fleets and private vehicle owners to take control of their drivers' safety and reduce the incidence of human error behind the wheel.
Watch a video on this Driver Safety Platform here
Features
1 In-Vehicle Coaching in Real Time
SaferDrive™ automatically detects the start and end of driving trips. During trips, it integrates measurements from the mobile device sensors with contextual information on weather conditions, speed limits and the vehicle profile to identify different categories of safety events. When a safety event is detected, SaferDrive™ provides an immediate voice and visual alert to the driver and captures the event details for further analysis after the trip.
2 Enhanced Driver Engagement
Changing driving behaviour requires drivers' attention and collaboration. SaferDrive™ encourages drivers to become active participants by providing them full access to their trip history, event details, improvement tips and safety scoreboard. Drivers are ranked within their teams and compared to score benchmarks, while managers can quickly award and acknowledge good drivers.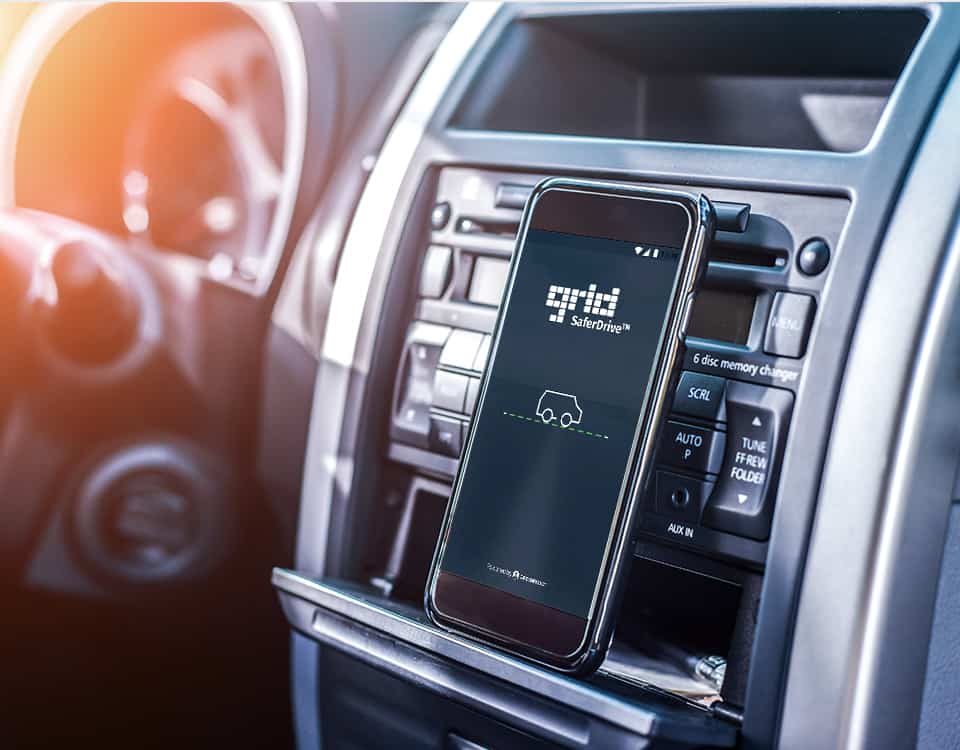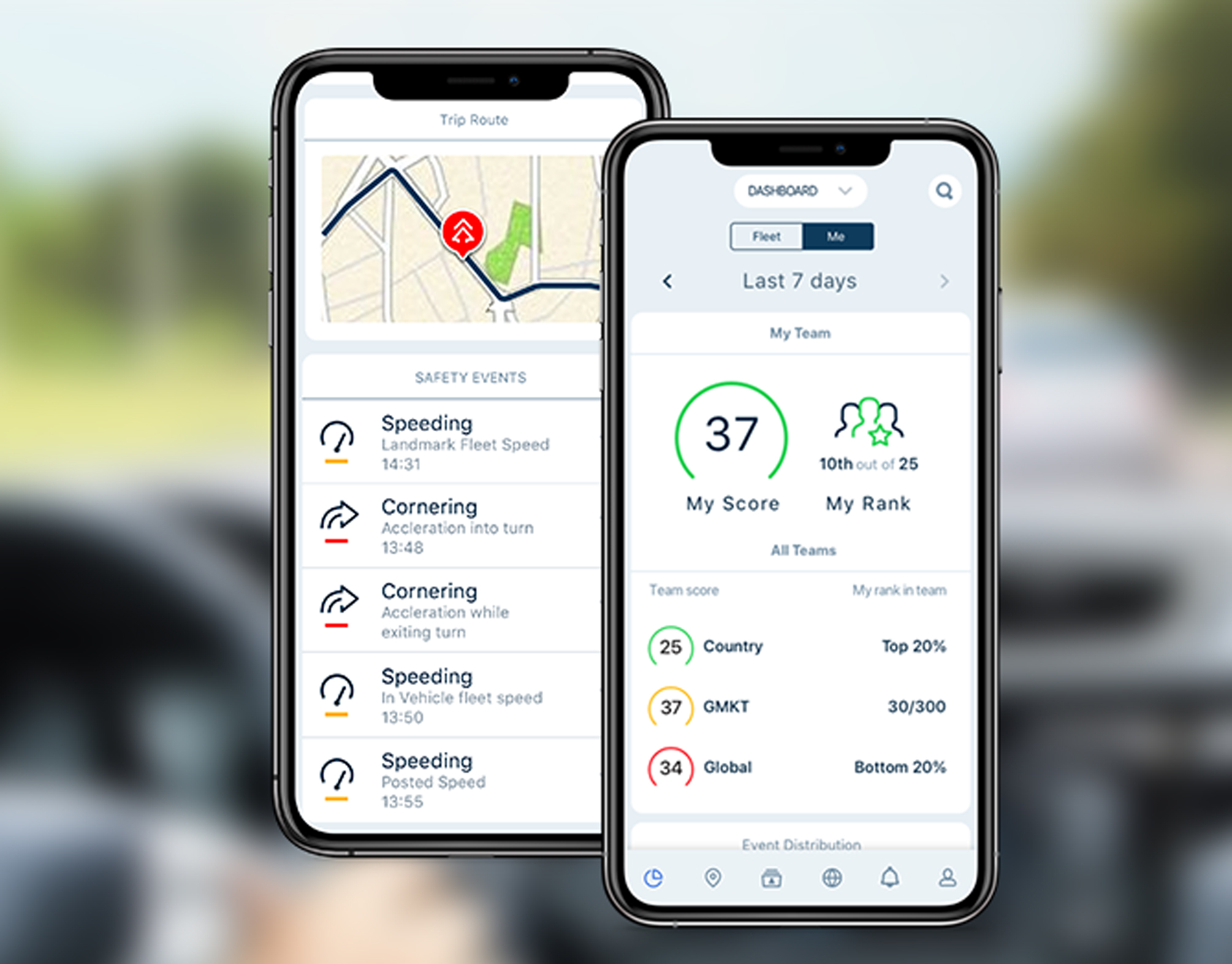 3 Intuitive Fleet Safety Management
SaferDrive™ equips fleet and operations managers with essential tools to manage and improve their drivers' behaviour. From high level fleet safety indicators, through quick access to driver scoreboards and vehicles, and all the way to live fleet view on a map, managers get a comprehensive view on fleet safety and drivers performance.
4 Driver Communications
SaferDrive™ also comes with Push-to-Talk Application to improve driver communications and boost productivity. Customers may select optional add-ons in order to suit their business requirements for a complete smart safety and tracking solution.
Driver Behaviour & Safety
Real-time safety event records, in-vehicle audio/vehicle feedback, instant analysis are provided to correct driving behavior. Drivers are also able to view their trip history, event details, safety scores and team rank through the post driving insights.
Vehicle Health Monitoring
With data collected in the web portal, user is able to gain insight into fuel consumption and efficiency. Vehicle health and idling information can also be monitored. Thus, early detection of emerging problems prevent unforeseen vehicle breakdowns and servicing.
Fleet Tracking
Job assigning is a breeze with the live fleet view via mobile app and web portal. Operation management is able to dispatch and do event investigation with the real time and historic location data provided.
Conclusion
Driver errors cause 90% of road accidents. SaferDrive fosters change at the base of the risk pyramid. By creating a continuous cycle of awareness and self-correction, it helps drivers anticipate the surrounding traffic and avoid risky manoeuvres. Contact us now to find out the full range of SaferDrive solution we can provide to enhance your fleet system.
Simplify the way you work.
GRID's portable communication solutions has improved operational productivity, data security and workforce mobility in industries across Singapore.
We specializes in Mobile Data Management, IoT, PTT portable communication, vehicle fleet tracking and dispatch management solutions.
Let us help you work smarter, today.