GRIDTalk – Walkie Talkie Supplier in Singapore
Embarking on a Journey
of Transformation in Communication

Singapore's trusted Walkie Talkie supplier and distributor for your business needs.
GRIDTALK – Walkie Talkie Supplier & Distributor in Singapore
GRID Communications Pte Ltd is Singapore's leading public telecommunications Walkie Talkie service provider, supplier, and distributor. Our mission is to provide advanced wireless Walkie Talkie services to all our customers for better communication and improved efficiency.
GRIDTalk service is a custom-built PTT Walkie Talkie service with a high-priority dedicated service on Singapore's largest 4G LTE network within a fully compatible ecosystem. Our solutions are unlike any other as we take into consideration the full end-to-end Walkie Talkie performance in the form of a highly secure and advanced work tool. Our PTT ecosystem was built from the ground up to ensure total efficacy in any situation, and integrates devices, applications, network use, and customer support – making us unique from other PTT service providers in Singapore.
Find the right Walkie Talkie service plan and you can customise our solutions to fit your organisation's needs. We offer service plans to help you set up organisation-wide Walkie Talkie functionality, as well as rental services for temporary short-term use. Contact our GRID account representative to get started.
GRIDTALK
For companies and organisations in Singapore looking for high priority network Walkie Talkie services that can provide them with customised and reliable end-to-end full-suite solutions to fit their needs.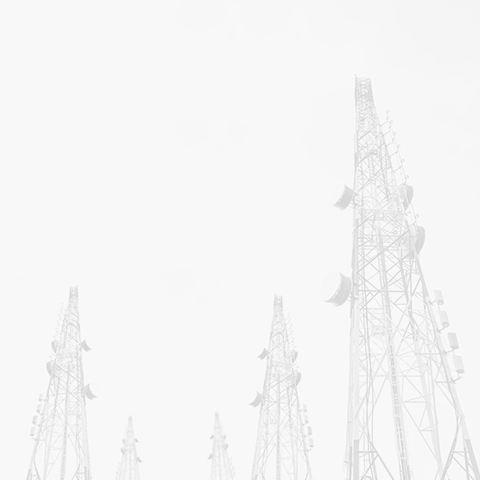 WALKIE TALKIE RENTAL
For infrequent users looking for the most suitable
two-way radio
rental service
in
Singapore
according to the area of usage, duration, and purpose.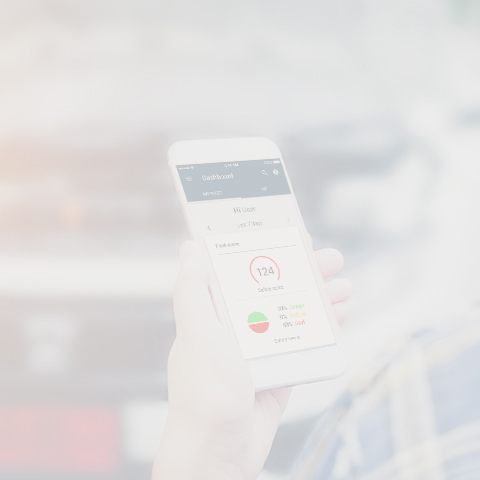 GRID SaferDriveTM
For business operations involving a fleet of vehicles and drivers or mobile workforce, GRID SaferDriveTM provides a delicate balance between work efficiency, operational costs and driving safety.
What is the Difference between Two-Way Radio and GRIDTalk Walkie Talkies? 
Two-way radio is an older form of communication that enables two-way communication between two or more parties over a radio network. While two-way radios are still frequently used across many industries and situations, users are not necessarily assured of a secure line while talking or consistent high-quality audio quality.
GRIDTalk is GRID's proprietary Walkie Talkie ecosystem that uses the latest in PTT technology to help companies of all industries and sizes better communicate while out in the field. Our Walkie Talkies allow instant and secure communication with colleagues and employees, enabling you to communicate with ease even in high-stress situations.
Why Do Businesses in Singapore Choose GridTalk's Walkie Talkies?
1. Full turnkey support on handsets, applications and network
GRIDTalk is your one-stop solutions provider for all things Walkie Talkie communications in Singapore. All the handsets and software provided are configured for full compatibility across the whole Walkie Talkie ecosystem to ensure maximum efficiency in your operations. You also get access to our centralised Walkie Talkie service centre for additional support and enquiries.
2. Advanced Walkie Talkie features that you can't find anywhere else in Singapore
When you choose GRID for Walkie Talkie solutions, you get a Walkie Talkie device that's unlike any other. Get a full spectrum of features, including:
Priority network access from Singapore's largest LTE 4G network
Unlimited private calls, alerts, and group calls
Emergency call
Ad Hoc Group
Access to call history and replay (24 hours)
Chat and file attachments
3. Customised Walkie Talkie solutions for every business
Get the right Walkie Talkie service plan for your business and choose from our wide range of features and add-on services that will meet your specific needs. With our technology, you can manage data costs with our tariff cost control at the network level, so you don't have to worry about excess data consumption. Moreover, our Walkie Talkie solutions are fully equipped with enhanced security to prevent data breaches.
4. Convenient Walkie Talkie rentals for temporary use
If you need Walkie Talkies for temporary use, we provide quick and flexible solutions with no long-term contracts. Get the most suitable Walkie Talkie solution for you, depending on your area of usage, duration, and purpose. Our handsets include features, such as a slim-light weight design, good capacity battery, wide network coverage, unlimited calls, and add-on accessories.
Rent our Walkie Talkies for your events within Singapore, and take advantage of our advanced two-way radio technology at a price that fits your requirements and budget.
About
GRID Communications
GRID Communications Pte Ltd (GRID) is the leading public telecommunications walkie talkie service provider in Singapore.
GRID Communication is incorporated in December 2000. IMDA has granted GRID Communications the license to provide facilities-based operations (FBO) under Section 5 of the Telecommunications Act (Chapter 323) since 1 November 2000.
GRID's mission is to provide value with our advanced wireless radio services of superior quality and reliability efficiently to all our customers. GRID has established itself as a dominant and reliable business partner to major companies in Singapore.
"Utilising GRID Push-To-Talk service allows our hotel staff to communicate between more than 2,500 rooms in our three towers, with brilliant clarity every day."
"We started using GRID product and services actively since July 2015 for our Infra and Security team communications needs. We are currently using the Motorola i365 and H375i walkie talkie…
"The reliable GRID Messaging (SMS) service has helped the school to instantly update parents and students of important events and announcements over the years."
"Clear, dependable and extensive – GRID's Messaging, Phone and Walkie-Talkie services facilitate the daily operations of the school's estate management and staff."
"The construction industry moves with the desires and dreams of building owners and end-users that participate in the building project whether offices, shops or homes. GRID Communications has been an…
"Coverage and voice quality is much better than the older analogue systems. Just as important is that the drivers found our handsets reliable and easy to use, efficient communications is…